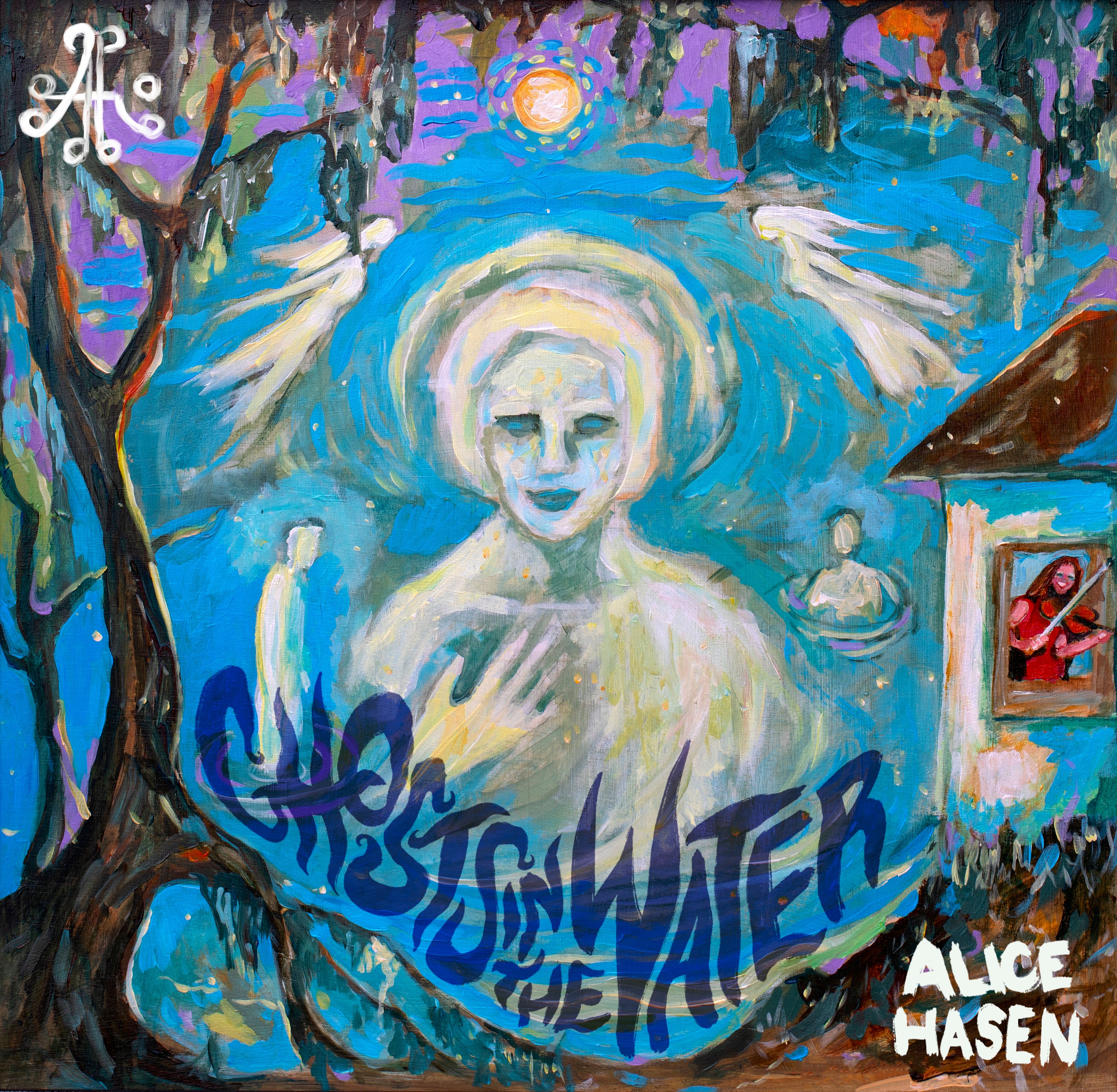 Alice Hasen's "Ghosts in the Water" Single and Video Drops Friday, October 30 
From recording at Young Avenue Sounds in January to shooting the footage for a music video just weeks ago, Alice has been working on a massive single that is about to jump start your Halloween.  "Ghosts in the Water" is a fun, funky ghost story that takes place on the shores of Moon Lake, Mississippi.  A friend of ours who acted as an extra in the video told me it was "the most fun ghost story I've ever heard."  But don't let the upbeat, dancy tone fool you - the lyrics are full of dark shadows and spooky sights! 
After pulling off Highway 61 with a flat tire, the narrator recounts the tale of a night on Moon Lake, where she encounters terrifying demons on the beat, spirits in the trees and a "daughter of temptation" voodoo child. Halfway through, the song enters an extended jam. The ghostly violin, Hammond organ and fiery electric guitar (played by the Blackwater Trio's own Walt Busby) build a crescendo that is equal parts Allman Brothers and Dave Matthews Band. A Memphis horn section provides a punchy climax. If you are not already in the Halloween spirit, this song will get you all the way there, and then some! 
"Ghosts in the Water" by Alice Hasen goes live on Friday, October 30, accompanied by a music video by Nolan Dean.  You can stream, view and purchase on alicehasen.com and all online music platforms, including Spotify and Apple Music. 
Album Art: Stan Street 
Design: Jeremiah Matthews 
Logo: Brandon McAninch & Jeremiah Matthews  
Contributing Musicians: Walt Busby, Jesse Williams, Andrew Geraci, Vinnie Manard, Angela Blair, Marc Franklin, Art Edmaiston and Kirk Smothers 
Recorded at Young Avenue Sounds in Memphis, TN, January 2020.  Mixed by Magic MiC Wilson at Young Avenue Sounds.  Mastered by Brad Blackwood at Euphonic Masters.